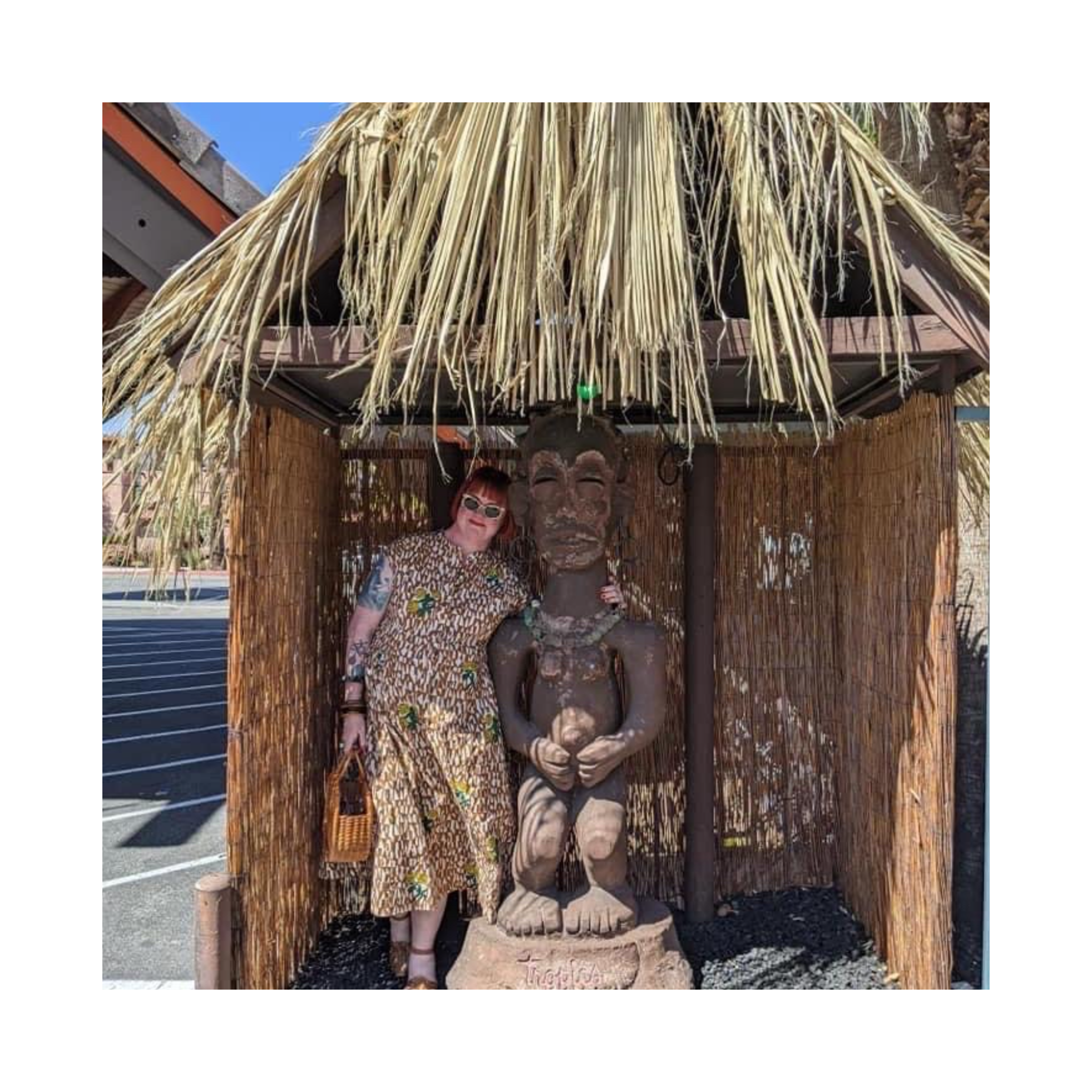 Tiki Kiliki, aka Christie White, grew up in Anniston, AL where she spent her after school hours at an antique store mezmorized by all things vintage, especially the owners record collection full of big band, jazz, Hawaiiana and Exotica lps. She inherited all of that vinyl at the age of 10 and thus began a lifelong obsession of music, especially of the Exotica genre.
Christie is the Co-Founder of The Hukilau, a Tiki event held in Fort Lauderdale, FL, but long before that she started collecting Tiki. It was the record collection above that inspired her to seek out Tiki mugs, Tiki postcards of the past,Tiki restaurant menus and start the festival that she produced for 15 years prior to selling and departing the event.
The Exotica Series is a way that Christie can share her love of Exotica. Partnering with Mexican artist Dr. Alderete to create the limited edition prints and then Patrick Vassar of Monkey Skull Productions to create the mugs. Expect prints and mugs of Yma Sumac, Korla Pandit, Eden Ahbez, Martin Denny, Les Baxter and a few more.
She now lives in Birmingham, AL with her husband Bill, 2 cats Coco & Joe and dog Bubbles. Christie is currently working on her home Tiki bar called the Tapa Room. You can follow her home bar page on Instagram @taparoombham